Executive Producer Lee Biolos
Lee was part of the actor's ensemble for the very first Sundance Director's Lab in 1981. He served his apprenticeship at Actors' Theatre Louisville, followed by performances in New York, Los Angeles and the Edinburgh Festival. He then relocated to Australia where he developed his skills as a producer, director, writer and teacher and became a dual-citizen. In the 1990's Biolos was the co-founder and Resident Assistant Director at New Stages, the research and development wing of the Sydney Theatre Company, producing and story developing multiple world and Australian premieres. Lee founded the acting studio Practical Aesthetics Australia that continues to teach an approach to acting developed by David Mamet and William Macy. After working in Film, TV, and Theatre in Australia for over two decades, Lee currently works as an actor and producer in Los Angeles. He most recently served as the Executive Producer of Broderick Fox's documentary The Skin I'm In.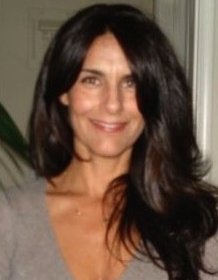 Associate Producer Michele Bornheim
Michele is a creative producer with over 20 years experience in the development and production of original content and branded entertainment. She began her career at The Walt Disney Company where she managed all aspects of production (both domestic and international) related to long and short form content supporting Disney, Touchstone and Pixar releases.
Michele was also instrumental in the launch and later rebranding of the popular Disney Channel hosted show, The Movie Surfers and received an Emmy Nomination for the ABC Network Special, "Absent Minded Inventions & the Search for Flubber." Michele's independent production company, Willow Gate Films, produced the film "How To Be A Hollywood Player in Less Than Ten Minutes," starring Jane Lynch and featuring cinematography by Allen Daviau. Most recently, Michele produced  "Rebel with a Cause: The Sam Simon Story." The documentary follows the life of Sam Simon, animal rights activist and co-creator of The Simpson's.
Michele is a proud member of the Producers Guild of America, the Academy of Television of Arts and Sciences, and Women in Film.

Associate Producer Debra Beattie
Debra is an Australian filmmaker and professor at Griffith University in Queensland. Beattie has been producing and directing documentaries on Australian culture and indigenous groups for over twenty years and has also served as the associate producer on projects such as the acclaimed Fairweather Man (2009) a television documentary on artist Ian Fairweather. Beattie is an innovative creator and scholar of new media documentary and social engagement. She directed The Wrong Crowd, a pioneering web-based documentary project produced for the ABC and has developed design solutions and best practices for online counseling of youth.