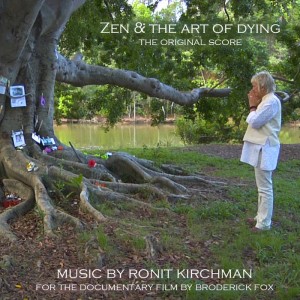 Zen & the Art of Dying: The Original Score
by Ronit Kirchman
This marks the second creative collaboration between filmmaker Broderick Fox and composer Ronit Kirchman, who also created the original score for The Skin I'm In (2012).  For Zen & the Art of Dying, Kirchman extensively sampled an unexpected palette of instruments including electric kalimbas, hammered dulcimer, harmonium, electric 7-string violin, a 7-tone set of Tibetan singing bowls, and the human voice, and has electronically transformed and blended these colors, along with a range of sounds created through synthesizers, samplers, and software, to produce a score that confounds distinctions between acoustic/instrumental and electronic music. She has combined cutting-edge electronic music making processes with profoundly embodied, performative practices—for example, approaching the Tibetan bowl sampling process as a series of meditation sessions, with intentionality, energy, and tacticity of these performances now inscribed into the digital files. Ronit personally composed, arranged, performed, programmed, produced, recorded, mixed and mastered the original score herself, making the process all the more remarkable. Download the score now on Bandcamp.
Additional Music
During our five weeks of filming in Australia, we encountered a number of extraordinary live musicians whose music is featured in Zen & the Art of Dying. Be sure to check out their sites for more information.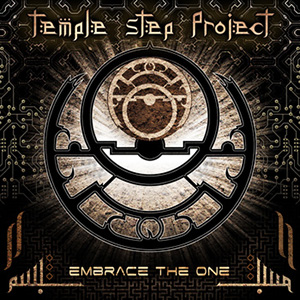 Temple Step Project
Temple Step Project is a Byron-based producer and group of musicians, sound healers and neo-shaman's. Their intention is to bring the vibration of sacred ceremony to the dance floor. Progressive Dubstep meets Middle Eastern and Shananic, Spiritual Music. Stomping beats and womping bass meet acoustic instrumental melodies, chants and overtones. Progressive synthesizers merge seamlessly with flutes, violins and oud. The Temple Step Project brings a unique blend of future tech music with an uplifting and healing vibration and a sense of the sacred. More at http://templestepproject.com.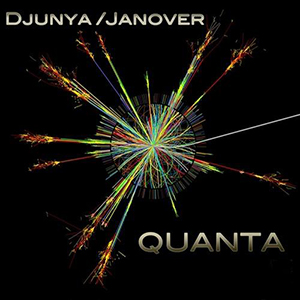 Jamie Janover, Djunya, and reSunator
Jamie Janover's main musical project is as part of a duo called Janover & reSunator with vocalist, lyricist and keyboard player Lezlie Sunshine, who sings in both English and Chinese. By combining recent innovations in modern technology with the wisdom of ancient instruments, Janover & reSunator achieve a balance between the electronic and the acoustic, the male and the female, to create a resonant unified field: music reflective of the nature of modern times. Janover's life-long interest in the true nature of reality and the universe brought him to also become an official emissary for scientist Nassim Haramein of the Resonance Project, delivering fascinating presentations on the physics of unified field theory. More at: https://www.facebook.com/JamieJanover.artist.profile
Joseph .Jr, also known as, Djunya is an eclectic producer focusing on all types of Bass Music. Djunya passionately started composing his music at a very young age. He continued to pursue his love for all types of music by studying African percussion and keyboards.  He then began to DJ Drum and Bass heavily. Over the years Joseph has played with various live bands and worked on dub/beat projects across the western United States. More at: https://www.facebook.com/djunya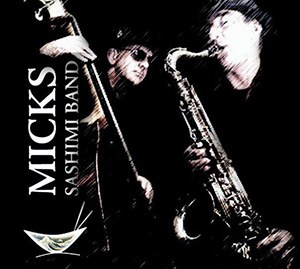 Mick's Sashimi Band
Mick's Sashimi Band is Australia's most easterly jazz band and was formed in Byron Bay in 2003. With Harry on four and five string double bass, Sam on flute, and tenor saxophone, the duo have produced four CDs, played at many local venues, and continue to enthrall audiences with their cool, smooth jazz. More at: https://www.facebook.com/pages/Micks-Sashimi-Band/210292112316629